GNDzips is different than other site's Zip stores because they want you to pay for each zip set. When you sign up for GNDzips.com, you get access to ALL the girl's zip sets. Not just one set, not just one girl, ALL THE GIRLS, ALL THE SETS.

Here's how it works... when a girl joins the GND Network, she chooses the website she'd like to be part of. We have several sites and we re growing quickly, adding new sitess. She takes her own photos, she sends them in to us and we place her in rotation with the other GND girls, in the site she has chosen. In *those* sites, her sets are downsized to a maximum size of 950 pixels wide but of course some of you want the FULL SIZE images. Some of these photos are over 3000 pixels wide. Some, close to 4000 pixels wide!

If you would like access to EVERYTHING inside the entire GND network, all the zip sets, all the websites, every single thing GND does... then you're going to want the GNDpass. With the GNDpass, you get access to EVERYTHING, ALWAYS. No extra fees. No extra anything. $29.99 a month and you get FULL UNRESTRICTED INSTANT ACCESS.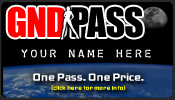 The best deal we have at GND is the GNDpass. $29.99 for full unrestricted access to ALL the GND websites. It's a network wide pass so as we go live with new sites, you get access for free, all included.
Presently your GNDpass will give you access to: GNDmodels.com, GNDzips.com, ClubGND.com, GNDSadie.com and GNDKayla.com, GNDCali.com and all the girls webcams, and more are always coming!