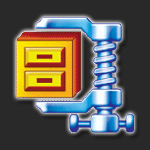 GNDzips.com isn't like other Teen Girl Zip stores online
Have you ever joined a girl's website, only to find they expected you to pay even more to access her zip sets? It's bad enough they are charging customers $24.99 and $29.99 for access to one girl, but then they also want you to pay anywhere from $9.99 to $29.99 PER zip set ON TOP of the membership fee?
Rather than charge per zip set, GNDzips makes it easy. One price. All access to all the girls inside GNDzips.
1. Sign up and get access to All THE GIRLS. It's $19.99 per month and you get instant access to ALL the girl's zip sets that are uploaded as well as new updates for the remainder of the month you're a member.


2. Sign up for your GNDpass and get access to ALL the content GND has. You get all the zip sets here at GNDzips, plus access to GNDmodels.com and ALL future GND sites including the solo sites and our webcams!
With either option, you also get access to the GNDforums where most of the GND girls chat. The forums are free once you have purchased access to anything with GND. It's yours for life, even if you chose to cancel your membership.
Click here to sign up for GNDzips (19.99 for access to GNDzips)
or
Click here to sign up for GNDpass (29.99 for access to all the GND sites + Zips)